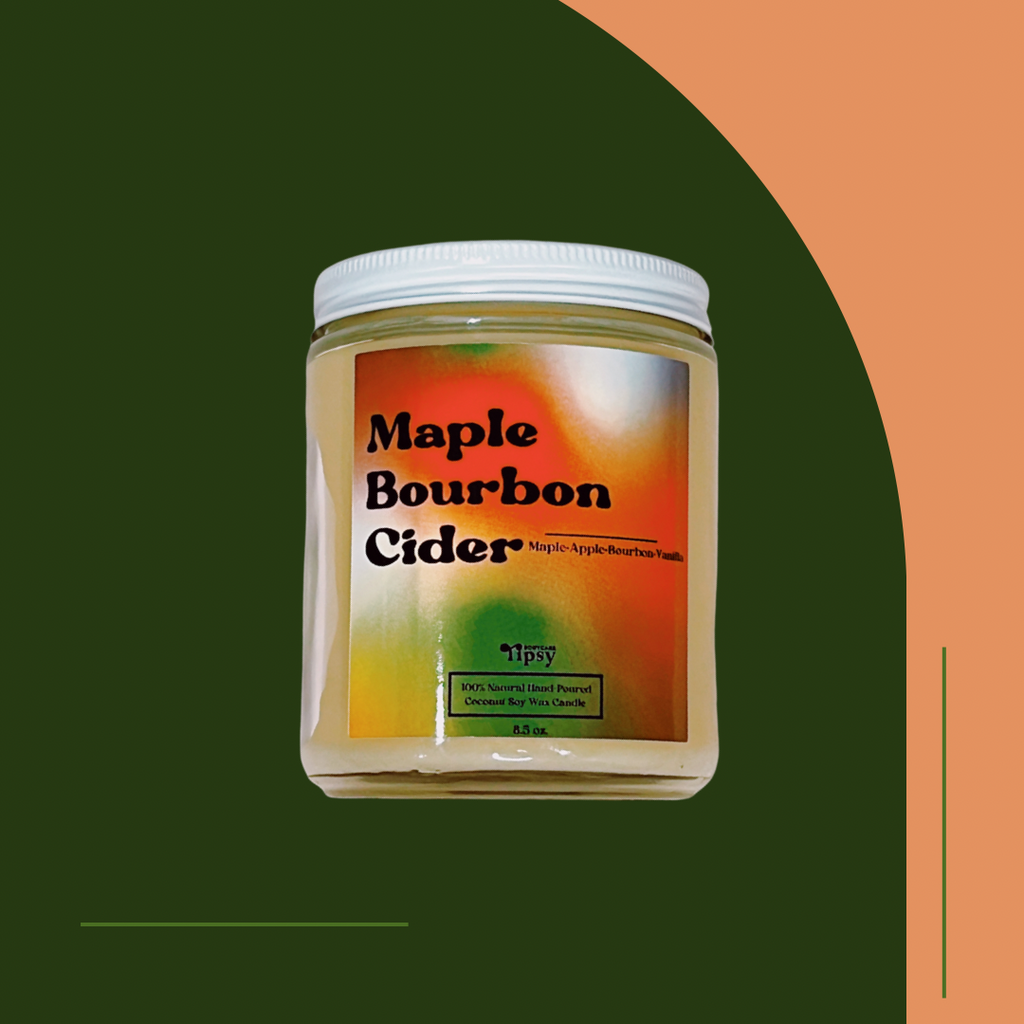 Tipsy BodyCare
Maple Bourbon Cider
$15.00
Bring Fall to any space in your home with our Maple Bourbon Cider candle! Notes of vanilla, oak, maple and a hint of apple come together to create one amazing scent!  
Ingredients: Natural Coconut Soy Wax, Phthalate Free Fragrance, Lead and Zinc Free Wick, Candle Dye 
✔️ Hand Poured
✔️ Phthalate Free
✔️ 100 % Natural Coconut Soy Wax Blend
✔️ Lead & Zinc Free Wick
✔️ Reusable and BPA Free Glass Jar 
✔️ Vegan & Clean-Burning
Burn Time: 45-50 hrs. 
Weight: 8.5 oz.
Fragrance Notes: Maple•Apple•Bourbon•Vanilla 
*Jars may differ due to vendor inventory shortages, weight and burn time will be the same