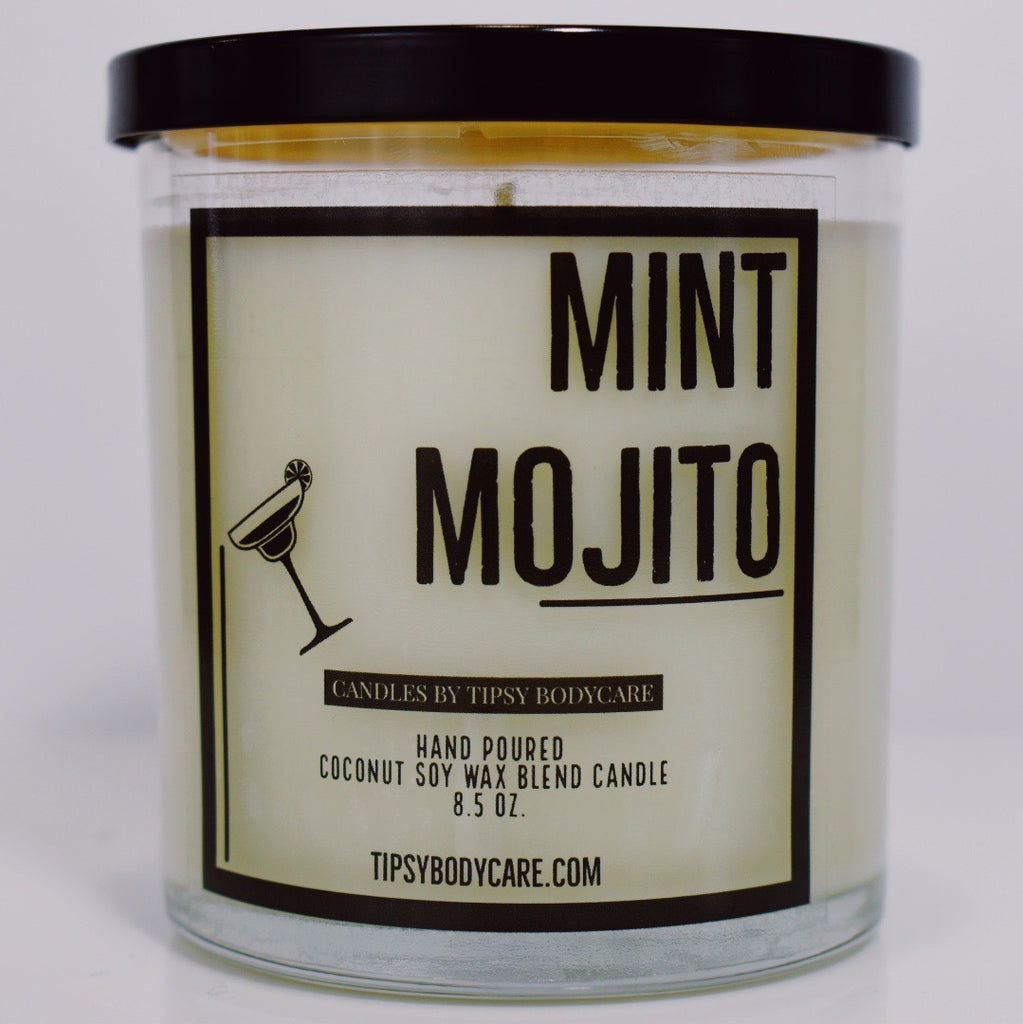 Tipsy Bodycare
Mint Mojito Candle
$15.00
Everyone loves this classic! Topped with lime and rum, the aroma of our Mint Mojito will add a fresh and tropical feel to any room in your home. 
Ingredients: Natural Coconut Soy Wax, Phthalate Free Fragrance, Lead and Zinc Free Wick, Candle Dye 
✔️ Hand Poured
✔️ Phthalate Free
✔️ 100 % Natural Coconut Soy Wax Blend
✔️ Lead & Zinc Free Wick
✔️ Reusable and BPA Free Glass Jar 
✔️ Vegan & Clean-Burning
Burn Time: 45-50 hrs. 

Weight: 8.5 oz.
Fragrance Notes: Mint •Pineapple•Lime•Rum