BUTTER UP WITH OUR MOISTURE INTENSE BODY BUTTERS!
Thank you for creating this wonderful body butter. The scent is light and lovely. Not over powering like so many other's. Keeps my skin moisturized all day. Thank you
Laquenca
Grapefruit Mojito Body Scrub
I absolutely love the Vanilla Martini Body Scrub. It smells great but the smell isn't overly fragrant. After using the scrub it leaves your skin smooth and silky. I like to use it in conjunction with the Vanilla Martini Body Butter. Will definitely be purchasing on a regular basis!
Robert
Vanilla Martini Body Scrub
This is my favorite scrub!! It has helped to lighten dark marks on my skin and leaves me feeling very moisturized!
Tanisha
Turmeric Citrus Body Scrub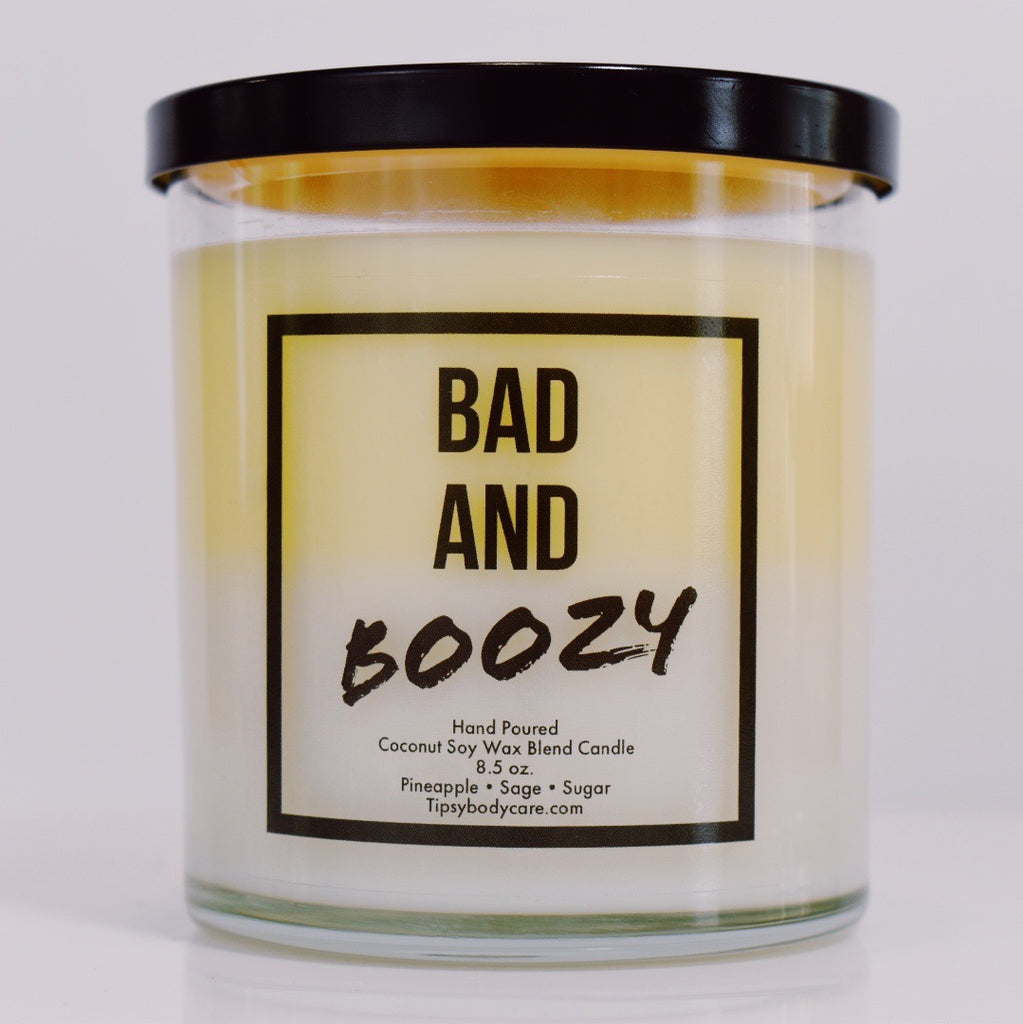 Tipsy Bodycare
$15.00
Bad and Boozy's aroma is both earthy and sweet! This fruity, yet herbal scent, will add something unique to any room in your home. 
Ingredients: Natural Coconut Soy Wax, Phthalate Free Fragrance, Lead and Zinc Free Wick, Candle Dye 

✔️ Hand Poured
✔️ Phthalate Free
✔️ 100 % Natural Coconut Soy Wax Blend
✔️ Lead & Zinc Free Wick
✔️ Reusable and BPA Free Glass Jar 
✔️ Vegan & Clean-Burning
Burn Time: 45-50 hrs. 

Weight: 8.5 oz.
Fragrance Notes: Pineapple•Sugar•Sage