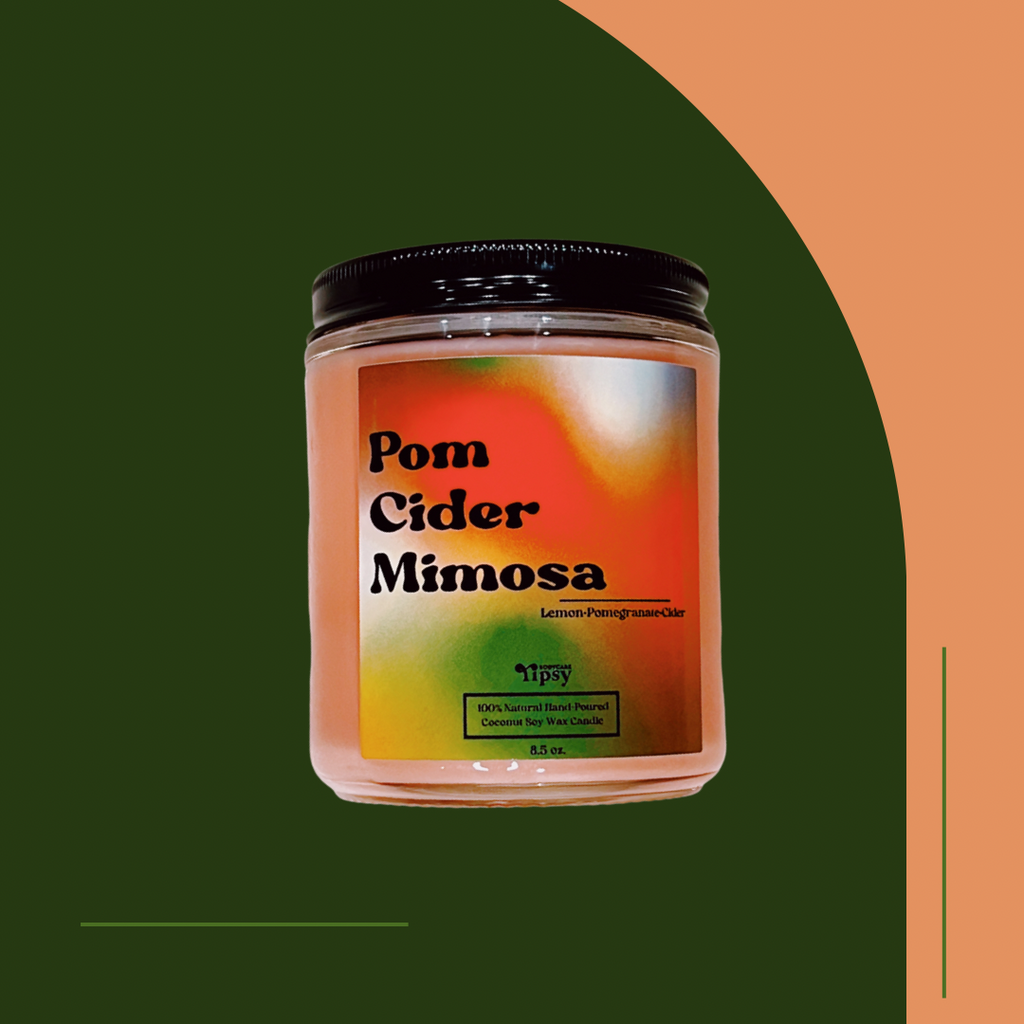 Tipsy Bodycare
Pom + Cider Mimosa
$15.00
The perfect fall cocktail in a jar! Topped with champagne,  our Pom + Cider Mimosa candle is the perfect combination of traditional cider, pomegranate and sweet citrus. 
Ingredients: Natural Coconut Soy Wax, Phthalate Free Fragrance, Lead and Zinc Free Wick, Candle Dye 
✔️ Hand Poured
✔️ Phthalate Free
✔️ 100 % Natural Coconut Soy Wax Blend
✔️ Lead & Zinc Free Wick
✔️ Reusable and BPA Free Glass Jar 
✔️ Vegan & Clean-Burning
Burn Time: 45-50 hrs. 
Weight: 8.5 oz.
Fragrance Notes: Pomegranate•Apple•Champagne