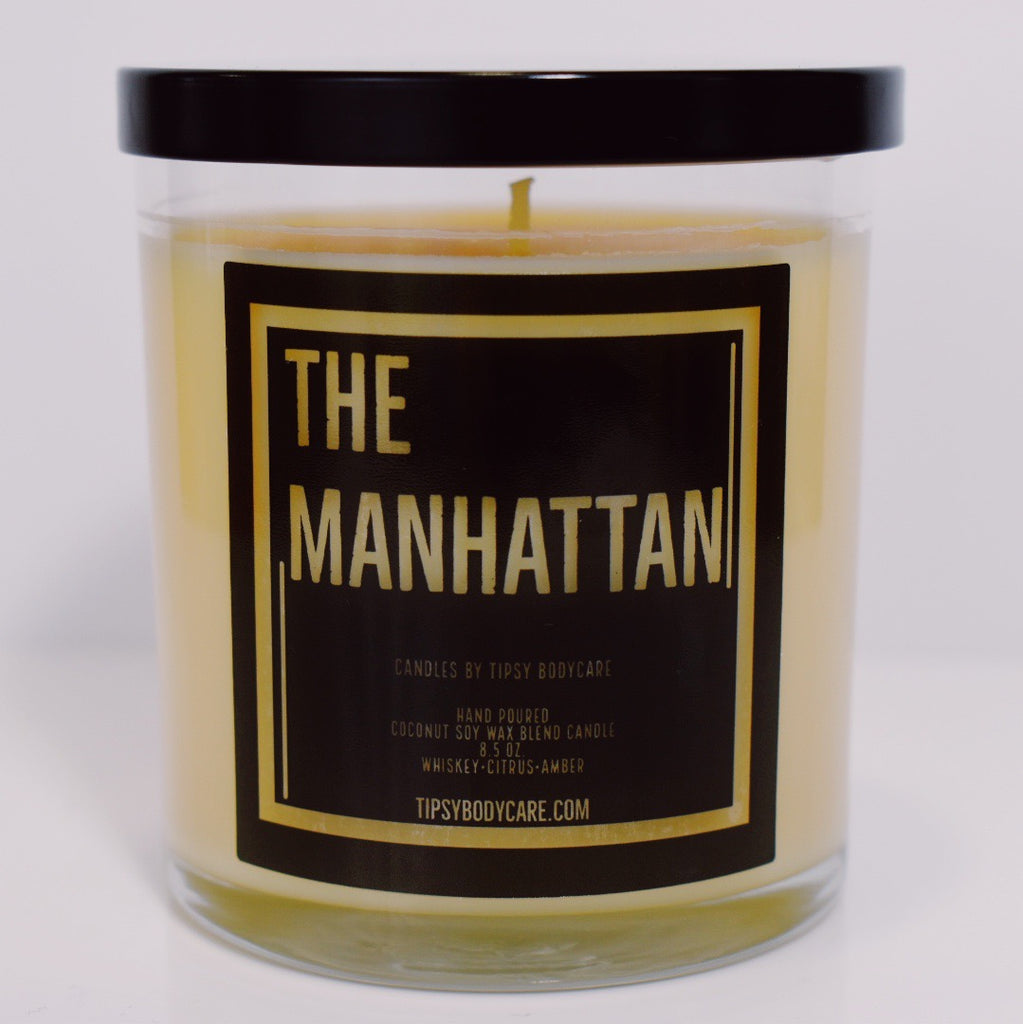 Tipsy BodyCare
The Manhattan
$15.00
This one is for my whiskey lovers! This candle's aroma screams whiskey with a hint of vanilla and topped off with bitter citrus. Grab your martini glass and have a true bar experience in your home with this candle! 

Ingredients: Natural Coconut Soy Wax, Phthalate Free Fragrance, Lead and Zinc Free Wick, Candle Dye 

✔️ Hand Poured
✔️ Phthalate Free
✔️ 100 % Natural Coconut Soy Wax Blend
✔️ Lead & Zinc Free Wick
✔️ Reusable and BPA Free Glass Jar 
✔️ Vegan & Clean-Burning
Burn Time: 45-50 hrs. 

Weight: 8.5 oz.
Fragrance Notes: Whiskey•Citrus•Vanilla